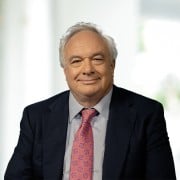 Popular Posts: 5 Biotech Stocks Promising Future RewardsTurn Trash To Treasure with These Hot Small Caps3 High-Yield Income Stocks Worth Every Penny Recent Posts: 3 Travel Stocks to Buy as Vacationers Pinch Pennies Turn Trash To Treasure with These Hot Small Caps These 2 Travel Stocks Have Blue Skies Ahead View All Posts
Memorial Day weekend marks the unofficial beginning of the summer travel season. Many investors are going to take this as an opportunity to jump in and blindly buy travel stocks as a theme for their portfolio.
That's a terrible idea.
We saw all sorts of articles this week suggesting you rush out to buy the hotel and recreation stocks as the season for summer fun begins. This is another one of those ideas that sounds fantastic, but the numbers tell a different story. Using Portfolio Grader to look at the travel and recreation stocks, I'm seeing discount airlines and -related stocks as strong buys among travel stocks — not the resorts and recreation stocks.
Southwest Airlines (LUV) has long been one of the favorite choices of cost-conscious travelers, and the company is having a fantastic 2014 so far. Earnings are up 87% so far this year; in the most recent quarter Southwest had year-over-year earnings growth of more than 160%. Analysts have been raising their estimates for both the rest of 2014 and 2015 as the fundamentals continue to just get better quarter after quarter. The stock is rated "A" by Portfolio Grader and is a "Strong Buy" at the current price.
Spirit Airlines (SAVE) is quickly becoming a favorite of budget travelers. Spirit is a no-frills airline that allows customer to take advantage of very low fares and then pay for any upgrades they may desire. Consumers seem to like it, as earnings are up more than 60% so far this year. The company is doing better than Wall Street was expecting and earnings estimates have been raised several times in the past month. Spirit Airlines just announced a bunch of seasonal routes for summer travel to places like Atlantic City and Myrtle Beach — that move should help drive profits all summer long. The stock is rated "A" by Portfolio Grader and remains a "Strong Buy."
Consumers are pinching pennies when they book their travel as well. The desire to save as much as possible on air travel, hotels and vacation packages is driving sales and earnings growth at industry-leading online travel concern Priceline (PCLN). In spite of all the attention Priceline gets from Wall Street, this company continually outperforms their expectations. Priceline has posted four consecutive positive earnings surprises, and analysts recently raised estimates for the summer travel season and the rest of 2014. The stock has received an "A" grade from Portfolio Grader since January and remains a "Strong Buy" today.
Travel season is upon us, but that doesn't mean all travel stocks will move higher. Using Portfolio Grader can help you find those stocks that will see powerful profit increases from cost-conscious vacationers this summer.
Louis Navellier is a renowned growth investor. He is the editor of five investing newsletters: Blue Chip Growth, Emerging Growth, Ultimate Growth, Family Trust and Platinum Growth. His most popular service, Blue Chip Growth, has a track record of beating the market 3:1 over the last 14 years. He uses a combination of quantitative and fundamental analysis to identify market-beating stocks. Mr. Navellier has made his proven formula accessible to investors via his free, online stock rating tool, PortfolioGrader.com. Louis Navellier may hold some of the aforementioned securities in one or more of this newsletters.